"Alone we can do so little, together we can do so much."     ~Helen Keller.
THANK YOU to Jennifer Mazzeffi, Wendy McDaniel and Elizabeth Sigale for a GREAT FAMILY FUN NIGHT at Pelican Harbor.  The kids always have a blast and the parents have a great time catching up and hanging out!  Perfect break from the winter blues…
THANK YOU to Sarah Mayer and to all the of the Indian Trail families that donated baskets to the classrooms!  With your idea and support the PTA was able to deliver playground balls, jump ropes and 'lemon twists' to the Indian Trail teachers/classrooms last week. Any input, whether it be a donation, your time, or ideas, is always greatly appreciated!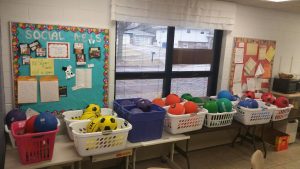 Please continue to stay involved and make the rest of the year a great one for our kids!
---
ITPTA News:
The Indian Trail PTA is looking to fill seats on the Indian Trail Executive PTA Board.  We have openings at the Co-President(2) or President positions. We NEED your help, without the President position filled the Indian Trail PTA will have to dissolve. Please see the attached FLYER for more information or contact us at president@itpta.org
Yearbooks 

are now available for order through February 8th. The cost of the yearbook is $15.50.  If you have any questions, please contact Cara Swider at c.swider@comcast.net  Yearbooks will be distributed in late May/early June. Forms went home with your kids but also you can order via PayPal via the following link:  http://www.itpta.org/yearbook
SAVE the DATE:  February 10th, is

BINGO night!

  Registrations forms went home last week, additional forms can be found HERE.  This event is being made possible by the generous donation of Dr. Balakrishnan and Downers Grove Orthodontics.
Please click on the image to checkout their website for more information:
Save the Date:

 Roller Skating

Feb 25th

– Flyers should go home in

this week's Thursday

folders.  This is a free event for all Indian trail families.  Register on line registration at www.itpta.org/rollerskating
Be on the lookout for the FINAL session of Fun Lunch forms.  Flyers will go home in Thursday folders this week.
Before & After School Classes

will be CANCELLED if we do not have PTA parent volunteers for each of these classes.   If your child is registering for one of these classes please consider signing up to volunteer and contact Paige DiProspero: paigediprospero@gmail.com


Let's Build It – Thursday's February 2nd – March 23rd 3-4 pm in the LRC.  Sign up at http://payment.learningmeansfun.com/signup and enter class code INT2.2.17 in order to register. Please register by Jan 23 for the early bird price of $122.
SCHOOL News:
DISTRICT News:
February 14th there will be a public forum to meet and listen to the Board of Education candidates at O'Neill Middle School.  Stay tuned for the agenda and further information.  This event is being made possible by the O'Neill PTA.
Mark your calendars for Sunday, Feb. 12! The world-renowned Harlem Wizards basketball team will return to Downers Grove Grade School District 58 for an evening that promises to be fast-paced, funny and family-friendly.District 58's very own community team, the Downers Grovetrotters, challenged the Harlem Wizards to a thrilling basketball game event. The fun will kick off on Sunday, Feb. 12 at 6 p.m. at Downers Grove South High School, 1436 Norfolk St.  Our very own Mrs. Poe (Miss. Wielgolewski) and Mr. Zac will be participating in the event!                                                                                                                     For more information see the following link:  http://dg58.org/blog/2017/01/09/the-famous-harlem-wizards-are-coming-to-town-feb-12/.