ITPTA News:
Some amazing people did some really amazing stuff at Indian Trail this week!
A HUGE thank you to Christina Strand for putting together and running a successful and fun Book Fair.  We earned $2,620.61 in Scholastic Book dollars which goes directly back to Indian Trial.  With this Scholastic money, the teachers are able to provide books for the classroom, the LRC is able to increase it's book collection for our students and in conjunction with the PTA, these funds will be used to provide every student with a book on his/her birthday!

Mrs. Miller's class won the  'ALL FOR BOOKS' Change Contest!

 They have won a pizza party and the date will be arranged shortly.  All For Books brought in over $550, that goes directly back to the teachers to purchase books for the classroom!

Another HUGE thank you to Kim Bishop and all those that volunteered to provide meals for the teachers on the nights of conferences.
Fun Lunch 

 sign up went out last week.  Please access the website at www.itpta.org/fun-lunch  to make your selections and pay on-line via PayPal, or send in a paper copy by clicking HERE for an paper order form.  Orders are due by December 2nd!
THE PTA IS THANKFUL FOR OUR KIDS:  

To show our appreciation to the students at Indian Trail, the PTA will be providing a 

FREE Hot Dog Lunch to ALL of our students this Tuesday, November 22nd.  1 Hot Dog and 1 Bag of Lays Potato Chips will be provided to each student.  Feel free to supplement your child's lunch as needed.  (The Hot Dogs are from Cozzi Corner if you need to contact them regarding allergy concerns)

 
Our next 

Dine & Share

will be November 30th at Culver's on Ogden Avenue.  Please bring the FLYER and 10% of our total sales will go back to the PTA.
School News:
There is no school from Wednesday Nov. 23rd -Friday Nov. 25th in honor of the Thanksgiving Holiday.  Have a Happy and Safe Thanksgiving!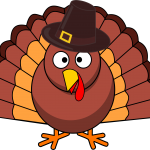 District News:
The District is looking for a

parent representative on the Board of Education's Meet & Confer Strategic Planning Committee

(first meeting to be held at 

7:00 a.m.

 on 

December 6th

).  All names must be submitted by end-of-day 

Tuesday, Nov. 22nd

 will be entered into a random selection tool to determine which parents – one from the north side elementary schools, one from the south side elementary schools, and one from the middle school level – will serve on the Strategic Planning Committee.  All other  names will be turned over to the Board of Education for consideration to serve on the other Board committees or to reach out to in the future for other Board/community initiatives.  You must be available to meet at the times identified within the survey for the committee(s) you are interested in participating on.